Website Design Southern Illinois
Website Design & SEO Services in the Southern Illinois Region
Does your local business need a fresh & innovative website design?
Hometown Marketing Group is the company for you!
Small Business Website Design Services
Hometown Marketing Group is a web design firm that is located in Collinsville, IL. Helping clients throughout our service area!
Professional & Personable Web Design Agency
Our clients always come first.
We are a full-service website design firm that is based in Collinsville, IL, assisting clients throughout Central and Southern Illinois, Western Kentucky, and the St. Louis, MO Area.
Got questions? Well, we have the answers that you are looking for!
Our team is a close-knit group of hardworking professionals who come from a variety of backgrounds. We are often looking for unique talent that can bring their skills to help our company grow even more.
100s of Custom Website Designs
Choose From a Wide Selection of Templates of Which We Will Customize to Make Your Website Stand Out
Hometown media has helped our small business of Joe's Pizza and Pasta of Fairview Heights get on the map! They are at my beckon call and produce exactly what I need or want on a drop of a dime! Did I mention at a very competitive price, you can't go wrong with hometown marketing! This is the team you need on your side! Thank you Ericka and hometown marketing staff!
Love working for this company! Great people, great work ethics, & fantastic services!
Exclusive Website Tips & Tricks
Make sure that you stay ahead of the curve & get our bi-weekly updates on tips, news, & the industries hottest trends.
In the digital age, customer reviews have become a cornerstone of a successful business strategy. They offer social proof, build trust, and influence the decisions
Read More »
When it comes to optimizing your Collinsville, IL business's website for search engines, avoiding common mistakes is crucial. In this comprehensive guide, we'll delve into
Read More »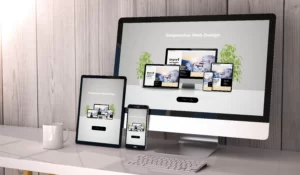 In today's fast-paced digital landscape, having a compelling online presence is crucial for any business striving to stay ahead of the curve. Your website serves
Read More »