What Is Your Digital Marketing Strategy?
At Hometown Marketing Group, Inc. we help generate new customers for small business owners. We do this by assisting our clients in building effective strategies that increase their exposure, engagement, capturing quality leads and more!
Through these strategies we help you stay in contact with your current customers as well as generate new sales across the entire web. Reach out to a member of our team to get started! We love helping others succeed. Start seeing increases of revenue and new client growth, today! Our team is ready to help you increase rankings, traffic to your brand, quality leads and maximize the return on your investment!
Ways We Can Help Your Business Grow Consistently
We Can Help Your Website Rank Competitively in Each of the Cities You Service
We offer professional SEO services that help our client's websites increase their organic search score. This allows your business to compete for the highest search rankings—even when it comes to competitive search keywords.
Appear on the Front Page of Search Engines
We offer professional SEO services that assist our clients in high-ranking search optimization. Even if your business requires the most competitive searched keywords, our services will put you on top.
Read Why Small Business Owners Continue To Work With Us
"I can not speak highly enough of the Hometown Marketing Group! I am in LOVE with my website. They worked with me every step of the way and with every little change until they got it perfect. Danielle was amazing to work with, always getting back to me right away and helping bring my vision to life. Thank you for everything, I look forward to continue working with you all."
Hometown has helped our small business of Joe's Pizza and Pasta of Fairview Heights get on the map! They are at my beckon call and produce exactly what I need or want on a drop of a dime! Did I mention at a very competitive price, you can't go wrong with hometown marketing! This is the team you need on your side! Thank you Ericka and hometown marketing staff!
Thanks to Hometown Marketing group, great experience working with you team.
Very helpful in getting our Facebook pages merged after a shady SEO company held our domain hostage! In addition to creating a much more efficient website that has increased our online business!! Thank you Sarah and Mason for all of your efforts.
In the digital age, customer reviews have become a cornerstone of a successful business strategy. They offer social proof, build trust, and influence the decisions
Read More »
When it comes to optimizing your Collinsville, IL business's website for search engines, avoiding common mistakes is crucial. In this comprehensive guide, we'll delve into
Read More »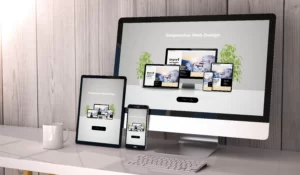 In today's fast-paced digital landscape, having a compelling online presence is crucial for any business striving to stay ahead of the curve. Your website serves
Read More »